---
Ancient Pottery
    Ancient Pottery
This category contains information about pottery, such as dishes and vases, in ancient Greek and Rome.
Pottery changed its shapes with times and places. Archaeologists or other scholars classify and give names to each of them, but this page treats only the typical shapes.
There are much difference between Greek and Roman tableware. This page is based on Greek vases, but their names and shapes can apply to Roman in a lot of cases.
Category: by use
Please select a image or title from this list.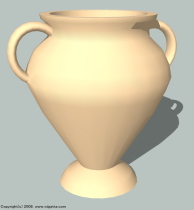 Storage Vases: Vases used for transporting and storing
Amphora
---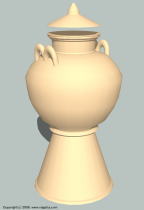 Container
Pelike
Hydria
Stamnos
Loutrophoros
Lebes - Dinos
Lebes Gamikos
---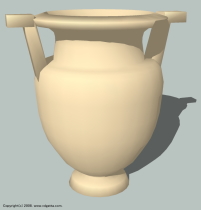 Mixing-bowl: Vases used to mix wine with water
Krater - Crater
---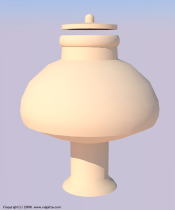 Cooler
psykter
---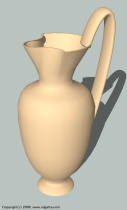 Decanter: Oinochoe
Oinochoe
Olpe
Chous
Kyathos - Cyathus
Category: shape and size
Please select a vase or title on the image.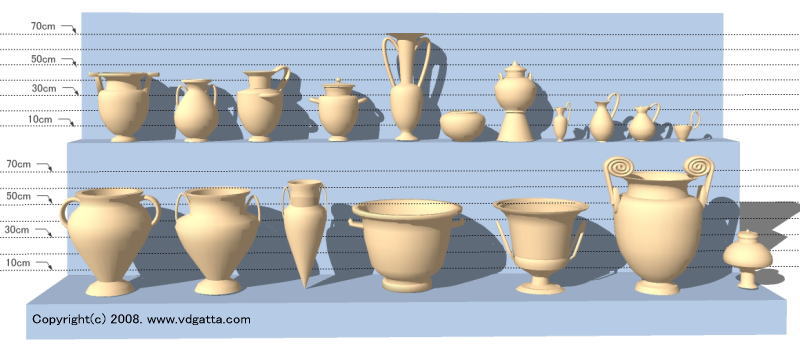 ---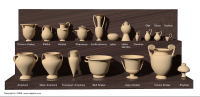 Click the image to enlarge. Copyrighted by Shiro Kawashima.
Copyright©2007-. Shiro Kawashima. All Rights Reserved.